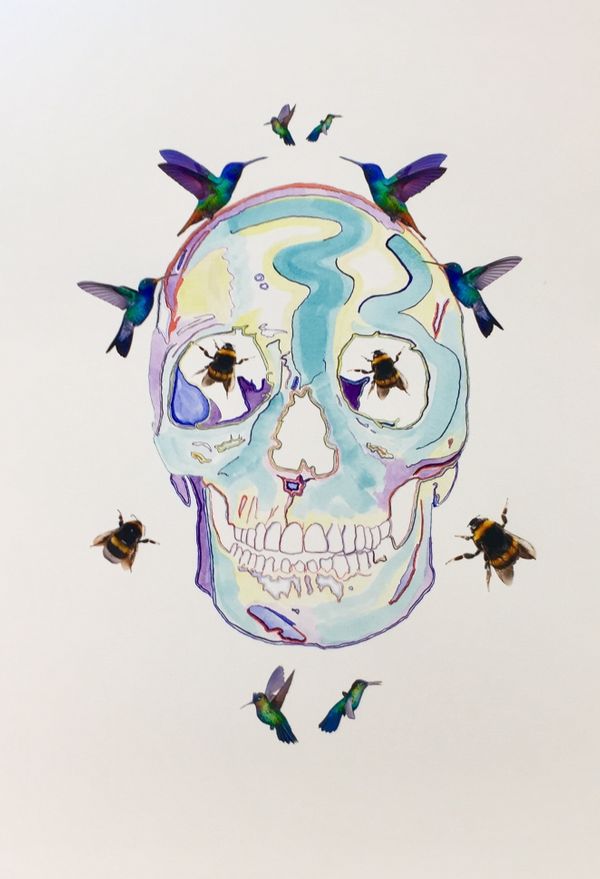 Love Will Tear Us Apart
, 2017
Charlotte W Stubbs
Mixed media and watercolor print on paper
Original Print, 42 x 59 cm
15% OFF
with code OTMNWHISPRS.
Free Shipping

from United Kingdom

Offered by
CwStubbs
United Kingdom
About the Product
A beautiful watercolour skull enhanced with hummingbirds and bees.
About Charlotte W Stubbs
CWStubbs is a self taught artist.
Subjects range from anthropomorphic cats to vibrant MRI brain scans and sexuality of the subconscious female form. Charlotte brings beauty and vivid colour to subjects that are often disturbing or uncomfortable.
www.cwstubbs.com