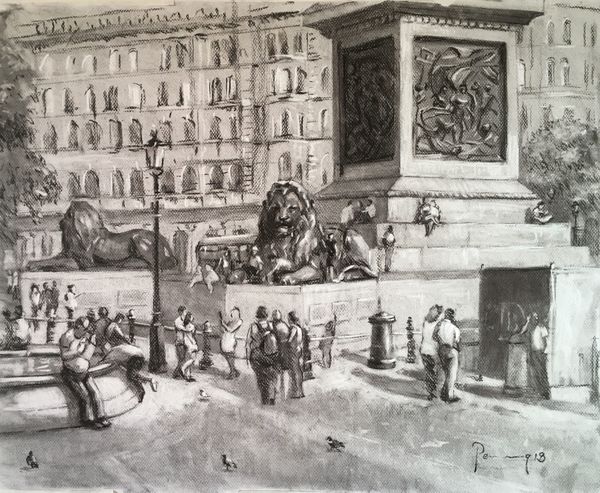 Trafalgar Square
, 2018
Emma Perring
Charcoal & white chalk on toned paper
Original Artwork, 70 x 90 cm
Free Shipping

from United Kingdom

Offered by
Emma Perring Fine Art
United Kingdom
Return Policy
Two weeks returns accepted
Return Policy Terms
Full refund for completely undamaged artworks returned with in two weeks. All return post and shipping expense are the customers responsibility. Emma Perring Fine excepts no expense other than the full refund price only on the return of the completely undamaged art work.
About Emma Perring
Emma Perring is an oil painter with classical training. Her practice often involves painting en plein air. Painting on location to trying to capture the essence of that moment. Working rapidly in the elements produces varied and interesting outcomes giving the paintings' energy and freshness.
She also paints still lifes in the same direct, alla prima fashion. Flowers are a favourite subject here. Live flowers are set up in the studio to paint from.
last year Emma exhibited in London, Essex and Wexford Ireland. Culminating in a group exhibition, Drawn to London: In the Shadow of the Tower - Bermondsey Project Space and Country living Christmas fair Islington. she also picked up some notable plein air painting prize coming third in 2018 and second in 2017 at the prestigious Windsor and Eton En Plein Air competition.