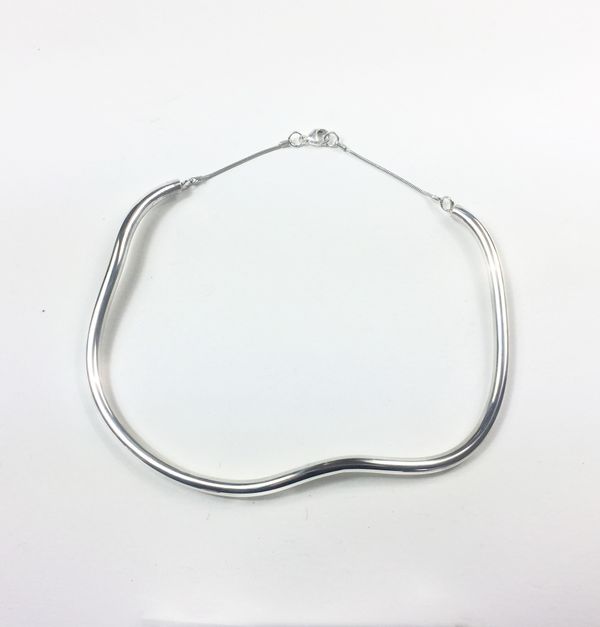 Be Water Collar
, 2018
Filia Rex
Solid sterling silver polished to a high shine
Original Jewellery, 14.48 x 14.48 x 1.27 cm
15% OFF
with code OTMNWHISPRS.
Free Shipping

from United Kingdom
Offered by
Filia Rex
United Kingdom
About the Product
This beautiful sterling silver collar is solid in form and fluid by design. It takes its name from the famous Bruce Lee quote about adaptability:
"Empty your mind, be formless, shapeless, like water. If you put water into a cup, it becomes the cup. You put water into a bottle and it becomes the bottle. You put it in a teapot it becomes the teapot. Now, water can flow or it can crash. Be water my friend."
The collar sits comfortably around the neck and securely fastens with a snake chain and lobster clasp. It is fully hallmarked and has been polished to a high, smooth shine.
About Filia Rex
Meaning 'daughter of the king', Filia Rex is a Latin form of address applied to the female monarchs of medieval Scotland. It is the brand of Scottish-born, London-based artist and designer Nicola Fleming.
Filia Rex artwork is largely abstract and is inspired by biological and planetary forms, natural and technological ecosystems, and the simplicity and reduction of artists like Kazimir Malevich and El Lissitzy.