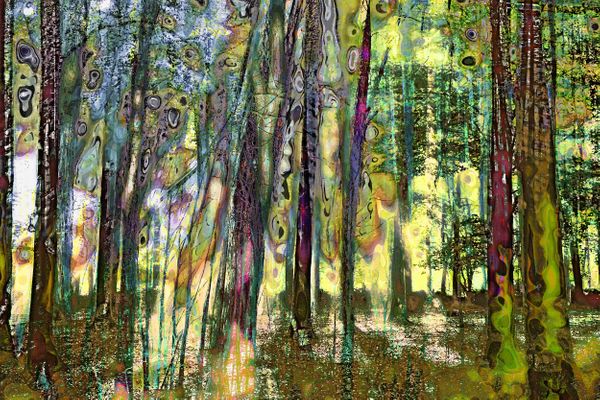 Mystifying Forest VI
, 2019
Geert Lemmers Fine Photo Art and paintings
Lambda c-print on acrylic glass
Original Photography, 100 x 80 cm
15% OFF
with code OTMNWHISPRS.
Ships from Netherlands for

£62.46
✔
Certificate of Authenticity


Offered by
Geert Lemmers Fine Art Photography and Paintings
Netherlands
About the Product
Lambda art print on acrylic glass. Ready to hang. Highest standard.
The artwork comes with an international certificate of authenticity, signed by the artist.
Almost all my works are a combination of paintings, drawings and photographs and in the end a digital post-processing.
About Geert Lemmers Fine Photo Art and paintings
PhotoArt and New Media: You want a print on dibond or acrylic glass? I can offer you a very attractive price. I will pay for the freight costs. Ask for the possibilities. My paintings always are framed and made on wooden panel or canvas and here too I can give a significant discount on the price..
If you are not completely satisfied with your purchase you can return it free within 14 days, no questions asked.
Born in the Netherlands, Geert Lemmers studied photography and photographic Art and worked as a freelancer before focusing on his artistic career in 2008, winning the same year the professional art-prize in his region.
Composing artworks is for him almost a philosophical question. Transfering his thoughts into some kind of metaphoric representations help him to express them through strong and compassing images.
Geert is "Visual Art Master" of the Accademia Italia Nel Mondo Assocazzione Culturale in Lecce Italie