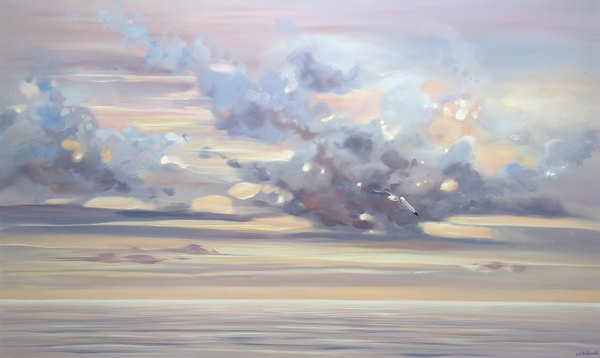 A Beautiful Survivor
, 2022
Gill Bustamante
Oil on canvas
Original Painting, 152.4 x 91.44 x 3.81 cm
Ships from United Kingdom for

£40.00
15% OFF
with code 15OFF4U.
✔
Certificate of Authenticity
About Gill Bustamante
My name is Gill Bustamante, and I have obtained a Fine Arts degree in Brighton in 1983. I paint large, contemporary landscape and seascape paintings in oil on canvas. They are mostly inspired by the Sussex landscapes I see around me where I live. This is where I go walking somewhere rural, look at and absorb the things I see and experience, and then come home and try to capture an 'echo' of the place from memory, including any wildlife I may have seen.
My painting style is a fusion of Expressionist, Impressionist, Semi-abstract, Art Nouveau, and something I term "Memory Impressionism."
I have painted since I was three. It always makes me happy along with cake, bunnies, driving erratically, BBC 6 music, and totally irreverent comedy.