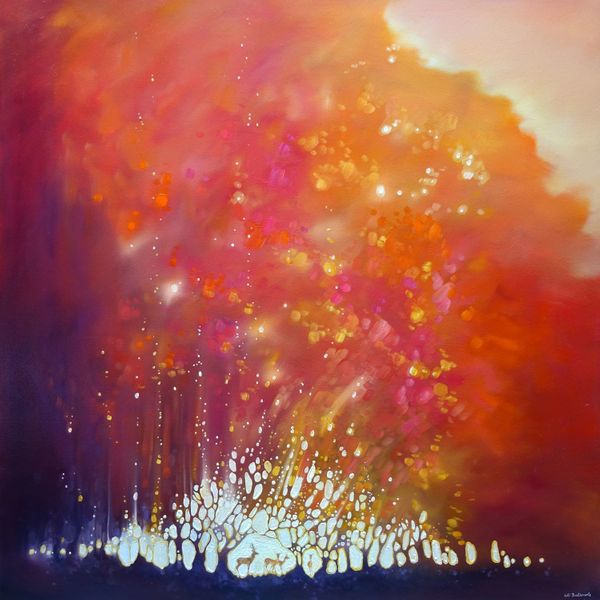 Autumn Radiates
, 2021
Gill Bustamante
Oil on canvas
Original Painting, 76.2 x 76.2 x 3.81 cm
15% OFF
with code OTMNWHISPRS.
Ships from United Kingdom for

£40.00
✔
Certificate of Authenticity

Offered by
Gill Bustamante Art
United Kingdom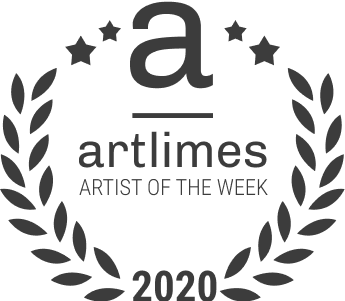 Our
Expert's
Perspective
Gill Bustamante is definitely a dreamer as her ambition is to paint a way out of this universe into a better one! Most of her artworks feature pathways, portals and little mystery roots to other realities.
Her painting style is a fusion of expressionism, impressionism, semi-abstract and art nouveau. All depictions of fairytale landscapes, dreamy animals, mystery birds, horses and deer. Her techniques and ideas stand out to such an extent, they make a statement for themselves.
This artist is worth following if you just have the urge to escape out this world and dive into some wonderful places.


Curated by


Kelly Kaimaki, Creative Writer / Curator
About the Product
Autumn Radiates is an autumn inspired oil painting of a stag and three deer under luminous orange, magenta and gold trees - 30x30x1.5inches. It was painted after a walk I took in the Burwash area of East Sussex (Rudyard Kipling territory). I had been walking down a steep hill with rows of trees and hedgerow marking the edge of the fields. Under one stand of trees were a group of deer who I seem to see often and have painted often (one buck, three hinds, not the same group but feels like it!). The painting style is contemporary, wet into wet, impasto style which appears to radiate with the energy of autumn (hence the title). It pays homage to the beautiful landscape paintings of Gustav Klimt who I admire for his ability to take something as apparently dull as the corner of a field and part of a tree and make it absolutely fascinating. This painting reflects my favourite warm autumn colours and with my favourite animals and in one of my favourite walking areas. To visit, park in Burwash and walk behind the houses in any direction and say hello to my deer for me) Painted on deep edge canvas. White, ready to hang.
About Gill Bustamante
My name is Gill Bustamante, and I have obtained a Fine Arts degree in Brighton in 1983. I paint large, contemporary landscape and seascape paintings in oil on canvas. They are mostly inspired by the Sussex landscapes I see around me where I live. This is where I go walking somewhere rural, look at and absorb the things I see and experience, and then come home and try to capture an 'echo' of the place from memory, including any wildlife I may have seen.
My painting style is a fusion of Expressionist, Impressionist, Semi-abstract, Art Nouveau, and something I term "Memory Impressionism."
I have painted since I was three. It always makes me happy along with cake, bunnies, driving erratically, BBC 6 music, and totally irreverent comedy.