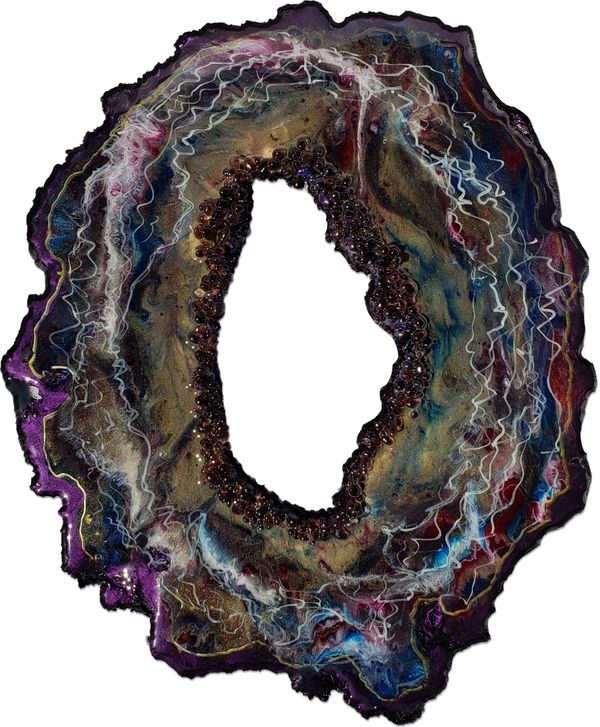 Geode II
, 2019
Jane Biven
Epoxy resin concrete gemstones inks mica powders and gold leaf.
Original Sculpture, 30.48 x 38.1 x 3.81 cm
Unique Edition, 1 of 1
Ships from United States for

£106.82
15% OFF
with code 15OFF4U.


Offered by
HalfBakedArt
United States
About Jane Biven
Jane Biven is an American artist whose colourful abstract paintings are created using her own mixed media technique, combining acrylic and ink with epoxy resin. Jane's large scale artworks are displayed in several major hotels throughout the US, as well as public and private collections worldwide.
MORE SELECTIONS

FROM HalfBakedArt