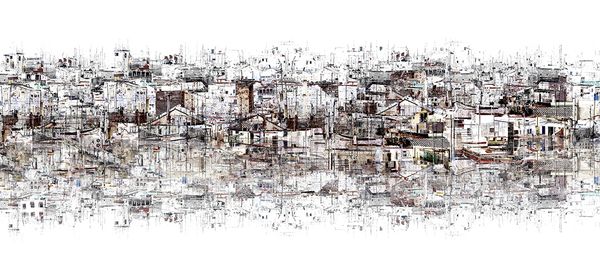 Terrats 223 - Barcelona
, 2017
Joan Peris
Composition on photographic paper
Original Photography, 90 x 40 cm
15% OFF
with code SUMMERTIME.
✔
Certificate of Authenticity
Offered by
JOAN PERIS PHOTOGRAPHY
Spain
About the Product
Barcelona's rooftops.
The photographic work that Joan Peris shows in the "Arquitectures" Collection, is certainly a very particular vision of urban architecture. The artist collects photos of Barcelona, turning them into a collection of images completely worked and manipulated. In his compositions he shows an everyday and familiar universe, a look that we all sometimes share when we have a vision of the terraces and penthouses of large cities. In this case he shows the oldest part of the city of Barcelona, where you can appreciate the harmonious chaos of Mediterranean architecture.
About Joan Peris
Joan Peris, a multidisciplinary visual artist, born in Castelló de la Plana.
He was educated in graphical design. He was designing ceramic during 11 years. In 80's his curiosity for art brought him to interest for photography and painting.
In 90's he started to exhibit his artworks, and it was in 1997 that he decided to move to Barcelona where he currently has his studio in "Ciutat Vella", right in the historic center of the town.
He is collaborating with several galleries who are exhibiting his artworks, mainly in Barcelona, Belgium, the Netherlands and EEUU.