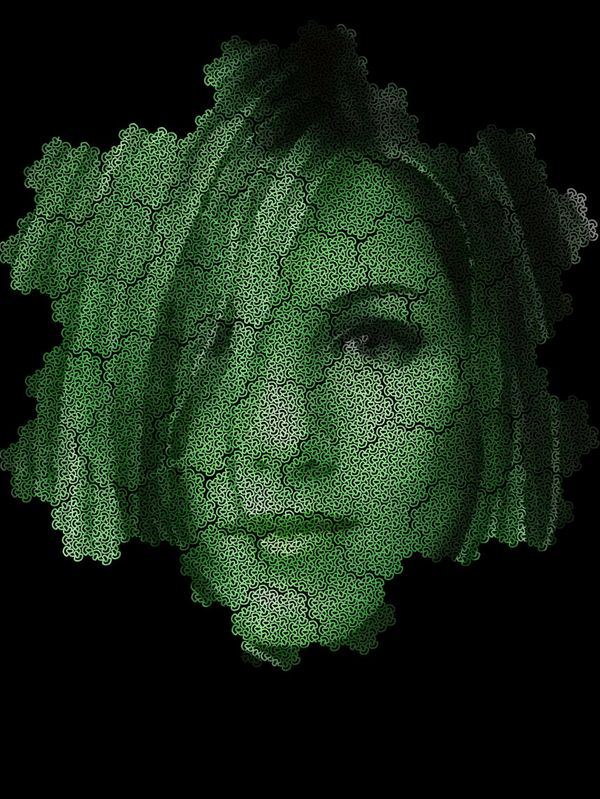 Jennifer Aniston in Verdigris
, 2019
Kurotory
Pigment print on high quality fine arts paper
Original Print, 45 x 60 cm
15% OFF
with code OTMNWHISPRS.
Ships from Belgium for

£29.08

Offered by
Kurotory
Belgium
About the Product
Op-art artwork depicting Jennifer aniston in Verdigris. The artwork is created with a single line that continously changes colour and covers the entire surface against a carbon black background that thereby creates an image.
About Kurotory
Kurotory is a painter and a digital visual artist. In addition to using traditional painting techniques, he also creates digital artworks and serigraphs on various base materials by using optical and mathematical image processing concepts. Kurotory draws inspiration from the insights of Martin Gardner and is influenced by Op-art and Pop-art artists such as Andy Warhol, David Hockney, Victor Vasarely, Bridget Riley and Reginald Neal.