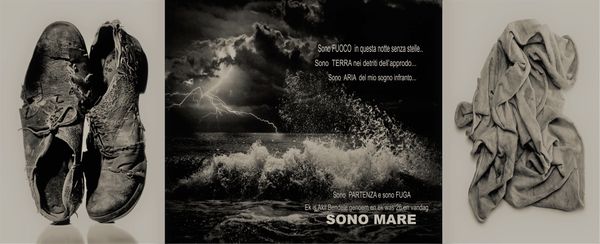 Memoria di un naufragio
, 2018
Dores Sacquegna
Photography on dibond
Original Photography, 200 x 100 cm
Limited Edition of 5
Ships from Italy for

£80.23
✔
Certificate of Authenticity


Offered by
livingallery
Italy
Return Policy
Returns accepted please see terms below.
Return Policy Terms
In case of receiving a damaged product, it will be replaced with a new copy accompanied by a CoA
About Dores Sacquegna
Dores Sacquegna is a artist, printmaker and curator of contemporary art. She lives and works in Lecce, Italy. She has taken part in several exhibitions in Italy and abroad.
MORE SELECTIONS

FROM livingallery
MORE Documentary

SELECTIONS