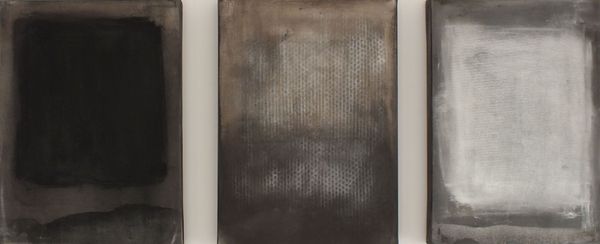 Signs On Wall
, 2018
Marilina Marchica
Mixed media on canvas
Original Painting, 75 x 35 x 3 cm
15% OFF
with code OTMNWHISPRS.
Ships from Italy for

£44.61


Offered by
Marilina Marchica
Italy
About the Product
Signs on wall.
Traces of time imprinted on the wall.
Mixed media on canvas - 2018.
About Marilina Marchica
Remove, matter and memories / by Cristina Costanzo. The protagonists to be the sign and the subtraction of matter; Oil, jute, enamel, paper, iron, charcoal, marble paste, be dominant and contrasting elements together, be the object of the artist.
Marilina Marchica, interested in different shades of reality, landscapes and cities, who day after day welcome events and individuals, Signs of the past constantly changing.
The colour tones are often white and grey with recurrence always contained the red colour able to turn poetic images and rarefied which receive a sense, intimate and profound, of belonging to places.
The horizon line is present in the artworks Landscapes, landscapes entropic be balanced between order and disorder, chaos and cosmos. Appears effective minimalist practice, this captures the hidden dimension of these landscapes in which time and places are reunited in the memory space.