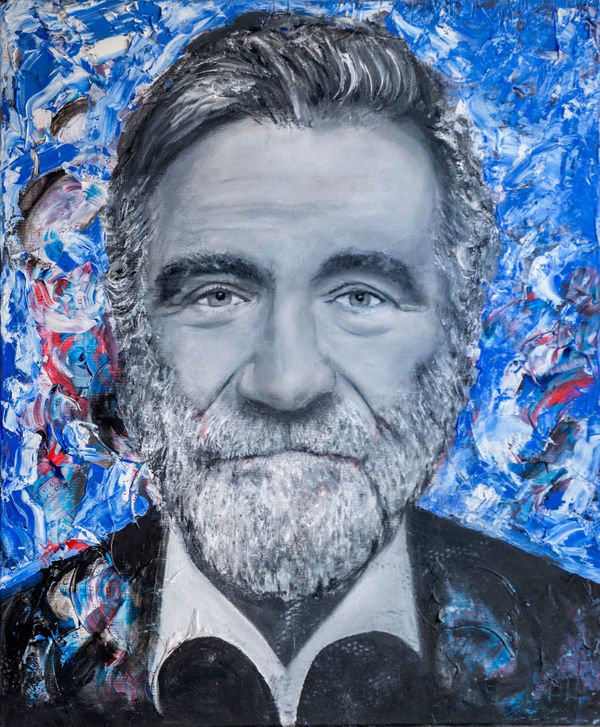 Robin Williams Tribute
, 2020
Robert Thompson
Acrylic on canvas with oil paint details
Original Print, 76.2 x 50.8 x 0.25 cm
Limited Edition of 200
Ships from United Kingdom for

£12.00
15% OFF
with code 15OFF4U.

Offered by
RobNoddyArt
United Kingdom
Return Policy
Notification with 14 days of delivery
Return Policy Terms
Full return of monies
About Robert Thompson
Portrait Artist
In 2014 I restarted my childhood hobby of drawing in order to recover from serious neck injury and needing to stay still. I received praise from most on social media, so I started sending my artwork to London based art competitions, I've now completed quite a few exhibitions with The Culthouse in various galleries around London since 2015. Exhibited in Mayfair 2020, Southwark 2019. I will be looking to step up my artwork in 2021/22. Please follow me for more updates.
MORE Poster Art

SELECTIONS