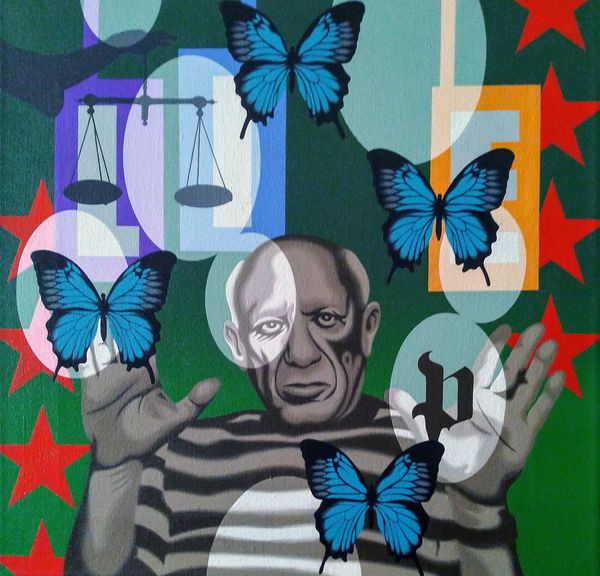 P.P
, 2016
Hirotaka Suzuki
Acrylic on Canvas
Original Painting, 50.8 x 50.8 x 3.18 cm
15% OFF
with code OTMNWHISPRS.
Ships from United States for

£64.46


Offered by
RTFCLLY_FLVRD
United States
About the Product
Pablo Picasso is definitely one of the most important artist's so far. He helped not only developing art world, but evolving our mental states. His free mind and changing styles of his works...He had lived several lives in one life span, I think.
"Art is a lie that helps us understand the truth."-I always recall his words when I creating my paintings.
About Hirotaka Suzuki
Perhaps I am painting the cruelty of contemporary life because it is in opposition to my naïve outlook. In contrast with the physical features of my paintings, I think I am visualizing my feeling of anxiety in contemporary life. Though I do not think I am fully aware of the relationship between this cruelty and my anxiety, I represent this unsure feeling as figuratively as possible, and I am trying to figure it out in my painting. Although there are some prominent aspects of our contemporary world, such as commercialism and materialism, I cannot say who my enemy is. Some of the threats might involve the art world; however, to protest such issues, overtly does not suit my personal outlook.