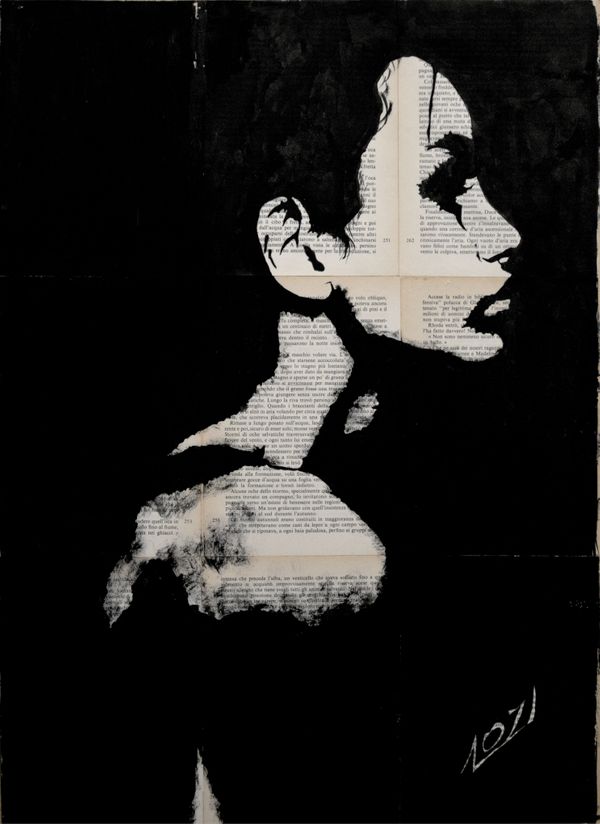 Black And White And Words
, 2015
Layla Oz
Fine Art Paper
22.17 x 30.48 cm
Limited Edition 1 of 30
Acrylic glass, Show White mountboard
Limited Edition of 30
Free Shipping

/ Ships in 1-2 days
✔
Certificate of Authenticity


Offered by
Layla Oz
Italy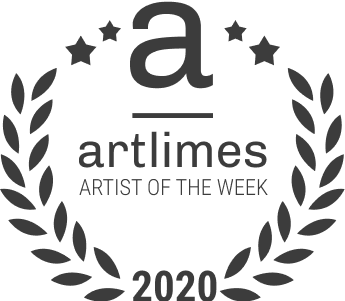 Our
Expert's
Perspective
Amélie, Perla, Marta, Marianne or whatever her name, the eternal female beauty will always remind you of mother earth's perfume, like a living light untouched by time. Her body is a flower of fire over the meeting of dusk and sunrise, whilst her eyes, two piercing arrows that claim to stay in your memory forever. Under her skin the moon is alive, brighter in every move but burning inside. Friendly and welcoming, wild and distant, calm but volatile, pure alabaster but so fragile that it hurts. The female nature is elusive, no poet or painter has ever traced totally all her beauty, nor secrets or existence.
Layla Oz adores exactly just that, the female endlessness and the unlimited inspiration they bring. This independent artist loves to paint feminine figures and female portraits. Blondes or brunettes, on canvas or prints, vintage or modern, all his illustrations are a manifestation of beauty. He often chooses to paint his artworks on newspaper pages, creating a unique imprint on art society.
This artist is the pure definition of an artistic personality, who doesn't mind losing parts of himself into the assumed persona of 'Layla Oz', a pen name which allows him to explore the artistic world from a feminine point of view. Through his art he has found ways to enter the center of her universe, to cross the labyrinth of her mind and embrace her lonely mere existence.


Curated by


Kelly Kaimaki, Creative Writer / Curator
About Layla Oz
Pen Name, independent artist, a man exploring artistic world from a feminine point of view.
I graduated from the Higher Institute for Conservation and Restoration (ISCR) at the end of the twentieth century, yes, I am already a piece of history.
I am inspired by pop art and the world of comics, I like artistic manual skills but I do not disdain not even new technologies.
I love to draw and paint feminine figures and female portraits, children as well, I don't like to portray men, men are so ugly!
MORE SELECTIONS

FROM Layla Oz
EDITIONS
by
artlimes
Limited Edition Fine Art Prints
with a Certificate of Authenticity
Handmade to the highest quality, printed, numbered, framed and ready to hang.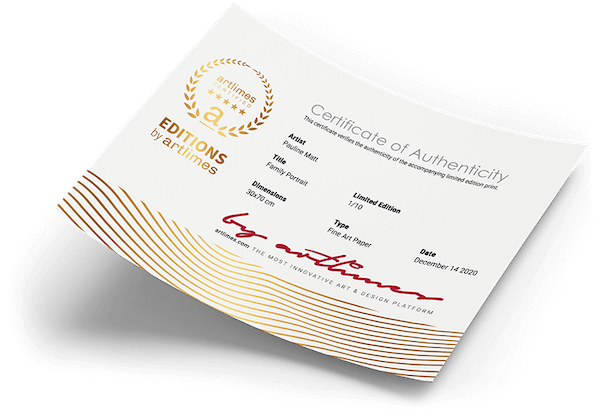 Prints
For our prints we use Enhanced Matte Art (EMA) 200gsm, natural white paper. A premium quality heavyweight fine art print material with a smooth, clean finish. This museum-quality paper is extremely consistent and works perfectly with large, full colour graphics or illustrations. The matte finish emphasises different highlights and tones in the source artworks; helping to create stunning works of art with the detail and vibrancy they deserve.
Frames
Our frames are created from high-quality wood, milled with simple clean lines and presented with a satin finish. This frame has a square profile measuring 20mm (front face) by 23mm (depth from wall). Available in black, white and brown.
Mount
Our Snow White standard mounts are available at depth of 1.4mm. All mounts are "conservation grade", FSC certified, 100% acid free, and will not discolour or fade with age.
Canvas
Our canvas prints are stretched and framed using a 12-colour Giclée process; providing you with spectacular quality each and every time.
Made with and shipped from
Free shipping anywhere in the world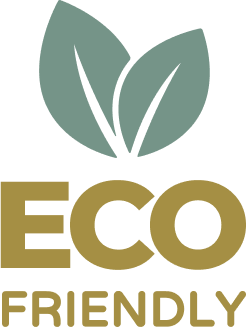 FSC Sustainably sourced paper or wood, from FSC-approved forests.


Printed used using water-based Inks.


Contains no plastic.


100% Acid-free paper mount.