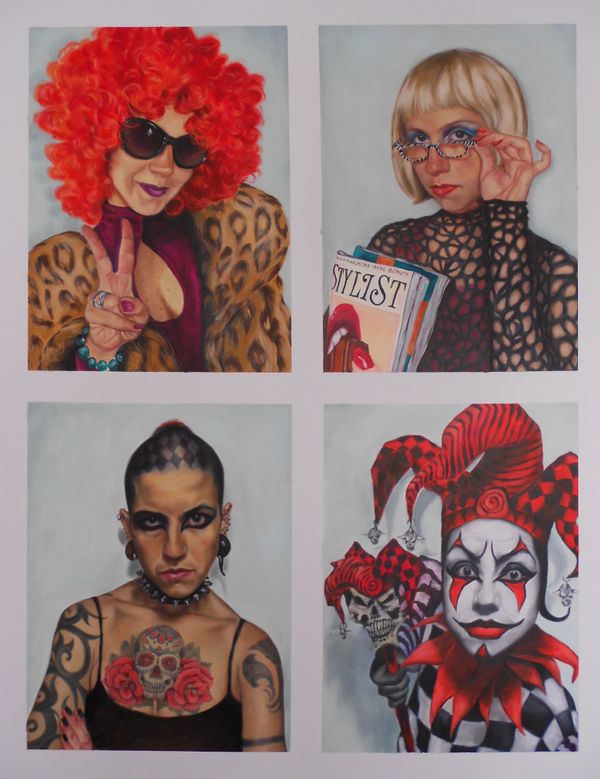 Role Play
, 2015
Rosso
Fine Art Paper
27.38 x 35.56 cm
Limited Edition 1 of 10
Acrylic glass, Show White mountboard
15% OFF
with code OTMNWHISPRS.
Free Shipping

/ Ships in 1-2 days
✔
Certificate of Authenticity


Offered by
Rosso
United Kingdom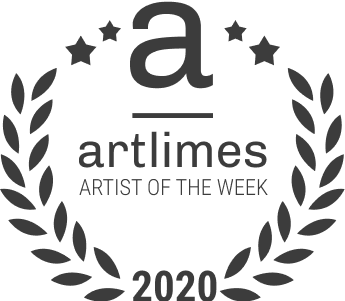 Our
Expert's
Perspective
It's almost impossible to envision a world without men or even the absence of male dominance in the society, however the art of Rosso Emerald Crimson is far from being stereotypical. Every canvas is a place where women rule, marriage doesn't exist and everything follows the maternal bloodline.
Scattered childhood memories, self-portraiture reflections, various metaphors and a subtle irony that breaks all taboos of sexuality and beauty as we know it. She uses mainly oils, mixed media and occasionally collage to create her engaging content.
This artist stimulates all classic aspects of reality and reverses ultimately our perception of freedom.


Curated by


Kelly Kaimaki, Creative Writer / Curator
About Rosso
Rosso uses portraiture and self-portraiture to explore herself and the world around. By use of metaphors and subtle irony, the artist unveils the strenght and vulnerability of the human condition. Her work is populated by predominantly female characters with a strong sense of physicality who interact with the viewers at various levels of the subconscious. Although not explicitily, racial injustice, gender inequality and environmental issues are often catalysts of the artist's work.
Deeply inspired by classicism and painting mainly in oils, Rosso adopts a version of realism that combines abstract expressionism, mixed media and occasionally collage to create aesthetically engaging content.
*******
Rosso is an award-winning portrait artist who brings intimacy and character to her colourful paintings. Italian born, Rosso lives and works in London since 2004. She graduated in Political Science in Italy then obtained an MA in International Communications and Human Rights at City University in London (UK). She worked in marketing and advertising before changing her career direction to the visual arts.
Rosso is primarily a self-taught artist. Her artistic accolades include winning the "Jackson Open Painting Prize 2019 (JOPP2019)" for the Portrait/Figure category; the "The Harbour Gallery Award" and "The Artist's Exhibition Award" (TALP Open 2019); "The Holly Bush Emerging Woman Painter Prize 2017" and the "Emerald Winter Pride Art Award" in 2016.
She was twice selected to participate in "Sky Portrait Artist of The Year", in SEASON7 aired in 2020 and in 2019. She has exhibited across London in venues including the Mall Galleries and with ZebraOne gallery. Her work has been featured in various national and international magazines (i.e. Colossal, Artists&Illustrator; The Artist's Magazine, Artist&Illustrator), and her painting, 'Young Climate Rebel' was the front cover image for the September 2019 issue of Arena Magazine (Australia).
Limited Edition Art Prints with a Certificate of Authenticity
Handmade to the highest quality, printed, numbered and framed. Delivered anywhere in the world, ready to hang and to transform your space.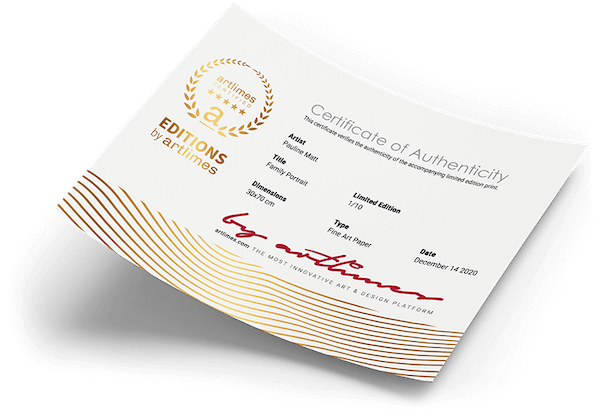 Prints
For our prints we use Enhanced Matte Art (EMA) 200gsm, natural white paper. A premium quality heavyweight fine art print material with a smooth, clean finish. This museum-quality paper is extremely consistent and works perfectly with large, full colour graphics or illustrations. The matte finish emphasises different highlights and tones in the source artworks; helping to create stunning works of art with the detail and vibrancy they deserve.
Frames
Our frames are created from high-quality wood, milled with simple clean lines and presented with a satin finish. This frame has a square profile measuring 20mm (front face) by 23mm (depth from wall). Available in black, white and brown.
Mount
Our Snow White standard mounts are available at depth of 1.4mm. All mounts are "conservation grade", FSC certified, 100% acid free, and will not discolour or fade with age.
Canvas
Our canvas prints are stretched and framed using a 12-colour Giclée process; providing you with spectacular quality each and every time.
Free shipping anywhere in the world.
Made with and shipped from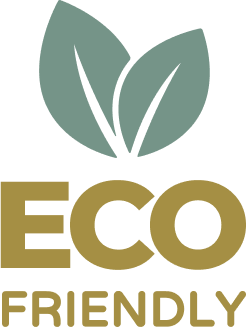 FSC Sustainably sourced paper or wood, from FSC-approved forests.


Printed used using water-based Inks.


Contains no plastic.


100% Acid-free paper mount.