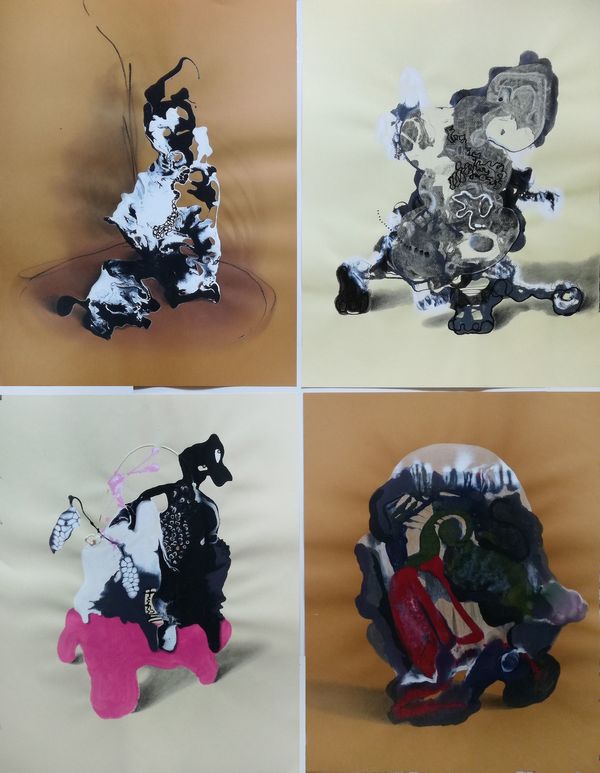 AC70
, 2017
Stefano Mazzolini
Fine Art Paper
27.6 x 35.56 cm
Limited Edition 1 of 1
Acrylic glass, Show White mountboard
Free Shipping

/ Ships in 1-2 days
15% OFF
with code 15OFF4U.
✔
Certificate of Authenticity


Offered by
Stefano Mazzolini
Italy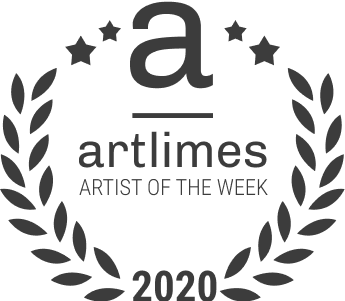 Our
Expert's
Perspective
Stefano Mazzolini, is a natural born talent who was nominated for his first award at the age of nine. Ever since, he hasn't stopped experimenting with materials and tools.
He is far more than a modern painter that depicts Contemporary Surrealism. His artwork stretches from intriguing portraits, fairytale environments, and all sorts of fantastic figures to precise traits of human shapes. Characteristically tending to move outside the boundaries of any given frame and exude on air.
This artist has a unique touch to control the chaos that is depicted in his paintings and like a hidden magician harmoniously highlights the prominent with the same intensity as the shadows, bringing it all to a perfect balance.


Curated by


Kelly Kaimaki, Creative Writer / Curator
About Stefano Mazzolini
Stefano Mazzolini was born in Parma in 1968. At the age of nine, he was nominated for the "Design and City" award organized by the municipality of Parma. In 1989, he graduated with a Master of Art in pictorial decoration at the Paolo Toschi Institute in Parma. He devoted himself for several years to the restoration and conservation of murals.
In 1990 he first lived in London and then moved to New York for a short period. His graphic style manifests it in a gestural and immediate way, the dynamic line creates drops of acrylic on paper. Spots piloted well managed without following drawings and projects, thus replacing the brush with ampoules and spatula. Intriguing portraits are formed, fairytale environments and mythological animals, fantastic figures animate controlled chaos. Precise strokes to delimit the contours of human silhouettes hints that act in space, expressing action rich in spontaneity. While on the oil canvas he expresses his vision of the hidden, beyond the appearance of being, silhouettes of androgynous subjects, very precise to represent intrinsic objects, people and things and formed by a very complex structure like everything that lives and forms.
By cutting the canvas and superimposing it, he constructs the painting into sculpture. Having acquired knowledge of some restoration techniques, he applies the method of Tearing the painting in a decorative version, pouring resins and metallic acrylics, mixed he obtains as fabrics, skins of color that he applies on canvas wrapping the work within himself, metal grafts, application of various elements, collages of images processed on the computer and inserted to define and make sense of the pictorial project. The addition of modular charcoal details to enrich the strong contrast of two materials that nothing can unite except the similar stylistic trait, the subjects are always deliberately ambiguous and free to be interpreted, input to reach our dreams hints to the city, landscapes between nature and animals that empathically interact with detailed objects, convulsive scenarios of neo-modern plans and perspectives, where the vision of man is absent, but still rich in his humanity in all circumstances. With sculpture, he definitively closes an artistic path marked by his stylistic coherence. Thus inventing a new three-dimensional representation, the sculptures of Lycra Resina, a treated and consolidated synthetic fabric offers a new concept of sculpture, strongly saturated with sacredness, human and alien figures, stylized silhouettes, always suspended between the sacred and the profane, draperies to form characters from the past and revisited in a modern way.
The profiles of people, of women hidden by draperies, made with a very personal technique, a mix of enamels, varnishes and oil colors, create films to be glued to pieces like a large mosaic, providing a base on which to work with oil, succeeding to effects of depth and notable refinement. Close-ups of veiled characters, covered by white cloths emerging from the dark, in the darkness, you can glimpse people who mingle with the volumes, this play of chiaroscuro that sometimes gets lost in the void but that on other occasions give hints of lightness and intense vitality.
MORE SELECTIONS

FROM Stefano Mazzolini
EDITIONS
by
artlimes
Limited Edition Fine Art Prints
with a Certificate of Authenticity
Handmade to the highest quality, printed, numbered, framed and ready to hang.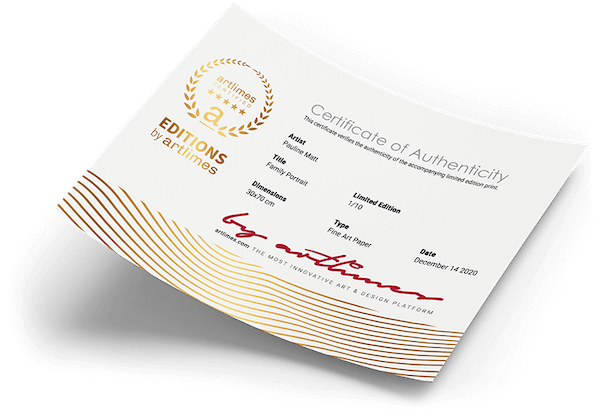 Prints
For our prints we use Enhanced Matte Art (EMA) 200gsm, natural white paper. A premium quality heavyweight fine art print material with a smooth, clean finish. This museum-quality paper is extremely consistent and works perfectly with large, full colour graphics or illustrations. The matte finish emphasises different highlights and tones in the source artworks; helping to create stunning works of art with the detail and vibrancy they deserve.
Frames
Our frames are created from high-quality wood, milled with simple clean lines and presented with a satin finish. This frame has a square profile measuring 20mm (front face) by 23mm (depth from wall). Available in black, white and brown.
Mount
Our Snow White standard mounts are available at depth of 1.4mm. All mounts are "conservation grade", FSC certified, 100% acid free, and will not discolour or fade with age.
Canvas
Our canvas prints are stretched and framed using a 12-colour Giclée process; providing you with spectacular quality each and every time.
Made with and shipped from
Free shipping anywhere in the world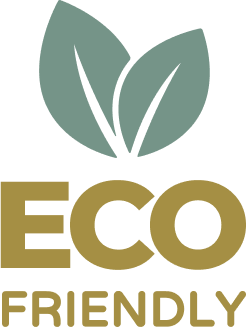 FSC Sustainably sourced paper or wood, from FSC-approved forests.


Printed used using water-based Inks.


Contains no plastic.


100% Acid-free paper mount.