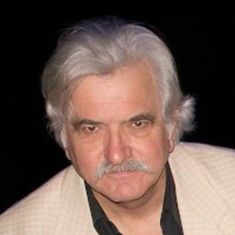 AMA Artworks
Saint Raphaël, France
About
I was born in Nottingham (UK) in June 1947. My post school art education included a Pre-Dip at Loughborough followed by studying Fine Art / Painting at Leicester Polytechnic. After graduating and producing my 'Light Organ', I enjoyed a couple of years being recognized as an original and practicing artist in the UK. However, I chose to pursue life as a teacher, gaining a PGCE from Bristol University, where I later briefly lectured in Art education.
Circumstances changed and I found myself working as a musician, became a music shop owner and eventually worked in a successful graphics based company, MOGO UK. From 1993, I was able to reactivate my artistic ambitions, identifying myself as AMA, I've always liked the symmetry of my initials. Most all the work on this Artlimes website will have been produced after 1993.
I hope you enjoy and get into the work you see, it can then speak for itself.
By the way, whatever you think about the art, I'm very good at wrapping up, packaging and dispatching the finished article!
Products offered by AMA Artworks