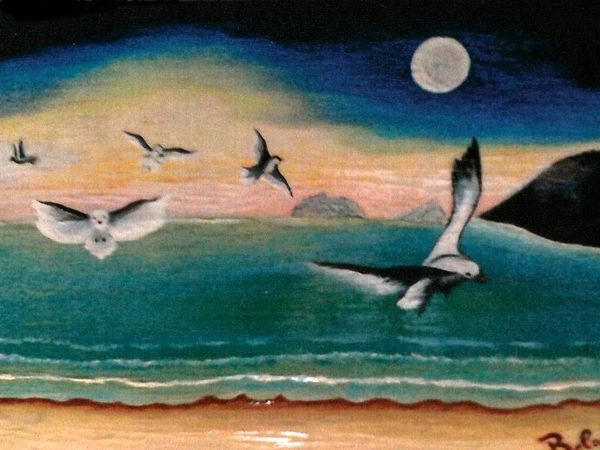 Flight Of Birds
, 2000
Bela Vieira
Oil on canvas
Original Painting, 30 x 24 x 1 cm
Free Shipping

from Portugal
15% OFF
with code 15OFF4U.
Offered by
Amabelle-Bela Vieira
Portugal
Return Policy
30-Day Money Back Guarantee
Return Policy Terms
30-Day Money Back Guarantee
About Bela Vieira
Bela Vieira is a realist painter. She's a Portuguese self-taught painter. The artist was born in Mozambique in a multi-ethnic and multicultural society. Their memories inspire the choices in her painting. Her passion for oriental culture influences her artistic style. The beauty of the "Theater of Shadows" is brought to the canvas with representation of African trees and animals painted in black, in contrast with the colored landscape - real or imaginary.
The magic of the colors and shadows play important roles in their creations. The artist paints directly on the canvas, applying several oil paint layers, after the drying of each layer. In the last, she paints to black the "shadows."
Along the years, her artistic style evolved with new approaches. The animals are brought to the life with contrasting colors. Her fascination for the sea, on the surface and under water, inspires her paintings.
In the work of Bela Vieira an important purpose is to transmit the Good to people who love it.
MORE SELECTIONS

FROM Amabelle-Bela Vieira
MORE Nature & Animals

SELECTIONS