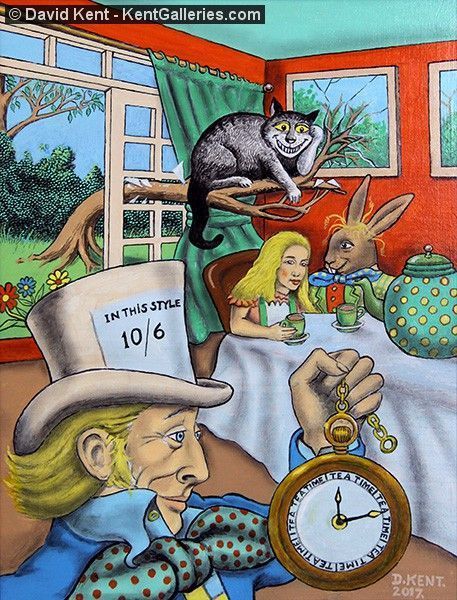 Mad Hatters House
, 2017
David Kent
Acrylic on board
Original Painting, 50.8 x 63.5 x 5.08 cm
15% OFF
with code OTMNWHISPRS.
Free Shipping

from United Kingdom

Offered by
Kentgalleries
United Kingdom
About the Product
Happy Birthday Alice in Wonderland – This painting was the centre piece painting, in the London leg of the exhibitions of the Kent/Chinnici – A Synergy of Sons in 2015.
This was the next one to be done after the sale and popularity of the Alice in Wonderland series
2015 was 150 years of Alice in Wonderland, so in many ways was the perfect time to paint this artwork.
This painting is acrylic on board.
About David Kent
David H J Kent Born in 1936, the second child of William and Florence Kent. Showing a real interest in art by Van Gogh and other greats, steered clear of copying other and created a whole new genre of Surreal pop artworks of today. If this artwork is perhaps not your cup of tea please visit
www.kentgalleries.com
to see what my father is all about 😀
Return Policy
30 days guarantee if not satisfied with item
Return Policy Terms
30 days guarantee if not satisfied with item