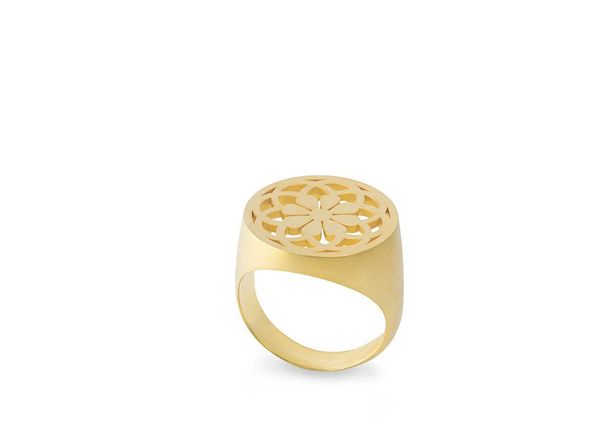 Blossoms
, 2021
KERAS DESIGN by NADIA EMMANOUIL
18K yellow gold, brushed finish, ring's face diameter 1,8cm
Original Jewellery, 1.8 x 2.4 x 1.8 cm
Free Shipping

from Greece
✔
Certificate of Authenticity

Offered by
KERAS DESIGN
Greece
About KERAS DESIGN by NADIA EMMANOUIL
Nadia Emmanouil
Endless and ongoing Greek history and mythology inspire Nadia Emmanouil the designer creating the KERAS concept.
Designing pieces of jewellery and décor, based on the minimalistic perspective of ancient Greek art, is Nadia's most recent activity.
The transformation of patterns and symbols into contemporary art objects continues her use of interior design in forming unique creations utilizing precious metals and stones.
KERAS is an evolving concept that is proudly presented in selected museum shops and art foundations in Greece and begins her journey throughout the world.
MORE SELECTIONS

FROM KERAS DESIGN