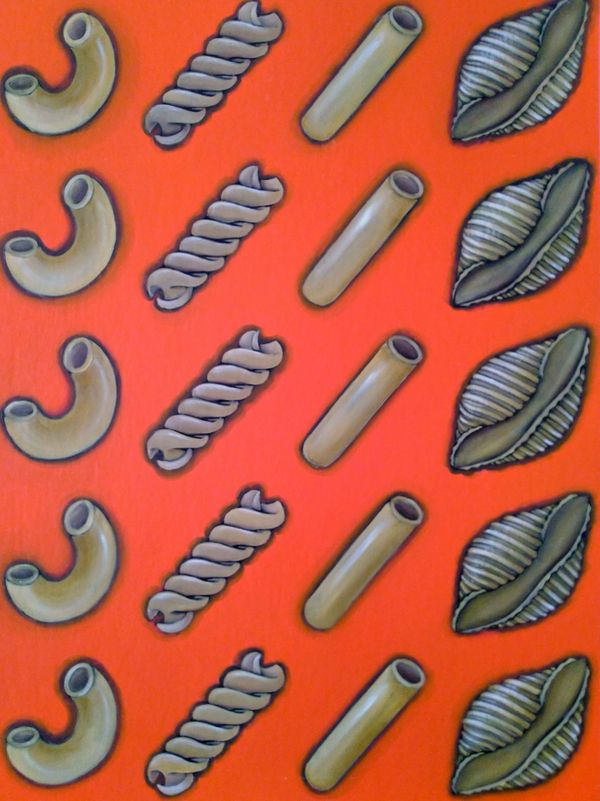 Macaroni!
, 2015
Hirotaka Suzuki
Acrylic on Illustration Board
Original Painting, 38.1 x 50.8 x 0.25 cm
Ships from United States for

£49.01
15% OFF
with code 15OFF4U.
About Hirotaka Suzuki
Perhaps I am painting the cruelty of contemporary life because it is in opposition to my naïve outlook. In contrast with the physical features of my paintings, I think I am visualizing my feeling of anxiety in contemporary life. Though I do not think I am fully aware of the relationship between this cruelty and my anxiety, I represent this unsure feeling as figuratively as possible, and I am trying to figure it out in my painting. Although there are some prominent aspects of our contemporary world, such as commercialism and materialism, I cannot say who my enemy is. Some of the threats might involve the art world; however, to protest such issues, overtly does not suit my personal outlook.